Mobile Handsfree: Gadgets That Make Life Easier
Posted by Admin on August, 10, 2021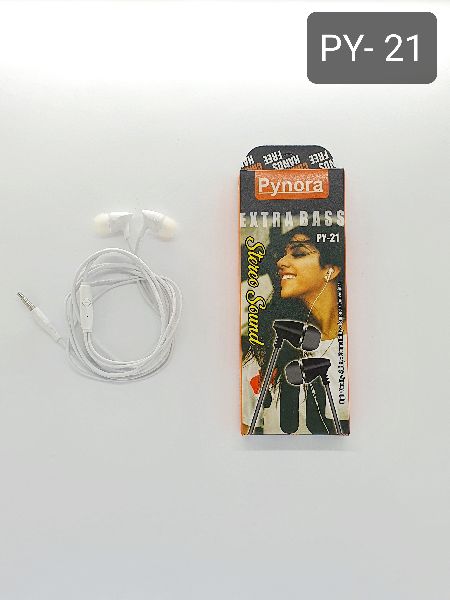 Technology has come a long way and it has made our life much easier. However, the variety of machines, gadgets, and types of equipment can be mind-boggling to choose from.

Mobile handsfree manufacturers produce a variety of gadgets that can be bought according to an individual's needs. There are wired mobile handsfree gadgets such as earphones and headphones. There are some mobile handsfree gadgets such as earplugs or Bluetooth earphones which are wireless.

Numerous brands have varied designs for the same type of product. India is one of the biggest consumers in the world, all of these varieties are made available by manufacturers in Indian markets.

The rise in demand for mobile handsfree gadgets
It is no surprise that mobile handsfree has been in demand for quite some time now. Improvement in technology has only increased its requirement over the years. Mobile handsfree gadgets come with several advantages. Some of them are listed below.

Choose from a wide variety
Mobile handsfree gadgets come in a wide variety nowadays. You can pick and choose from a variety of brands, colours, models, and features. Most mobile handsfree gadgets come with warranty cards which allows you to exchange gadgets that have manufacturing defects.

Convenience and Ease while using mobiles
Holding your mobile phone against your ear can often prove to be frustrating and inconvenient especially during long calls. Mobile handsfree gadgets ensure you no longer have arm ache due to long calls! It will also allow you to continue with work that often requires both hands while you continue speaking overcall.

Nowadays, mobile handsfree gadgets have also made it easier for individuals to enjoy music in private. You no longer need boomboxes to groove to your playlist or worry about judgements.

No more missed calls during drives
Another major issue that mobile handsfree gadgets have resolved is talking on call when you drive. Over years there were several road accidents because a driver was busy handling his mobile phone while driving. Nowadays mobile handsfree gadgets have completely eradicated such human errors. Your gadgets allow you to answer calls and engage in conversation without trouble. Humans are no longer require to handle their mobile phones or be distracted on the mobile screen while driving.

Advanced mobile handsfree gadgets even read out important texts and notifications if desired.

Improved Sound Quality
Technology has allowed us to improve our sound systems with better basses. Mobile handsfree gadgets are no different. They in fact allow better hearing as compared to holding a mobile phone against your ear. Mobile handsfree gadgets are much more sensitive to sound and therefore they allow a better user experience for individuals.

Conclusion
Technology has made our life easier and it allows us to use time efficiently. Efficiency is the first step towards increased productivity. A simple technologic advancement can change the way we lead our life. Mobile handsfree gadgets are one such technological advancement that has revolutionized how humans use their mobile phones daily.

One should make sure to carefully use their gadgets and keep the warranty card at hand if required. Most mobile handsfree gadgets are not waterproof as they are electronic in nature.
This entry was posted on August, 10, 2021 at 15 : 43 pm and is filed under Mobile Handsfree. You can follow any responses to this entry through the RSS 2.0 feed. You can leave a response from your own site.