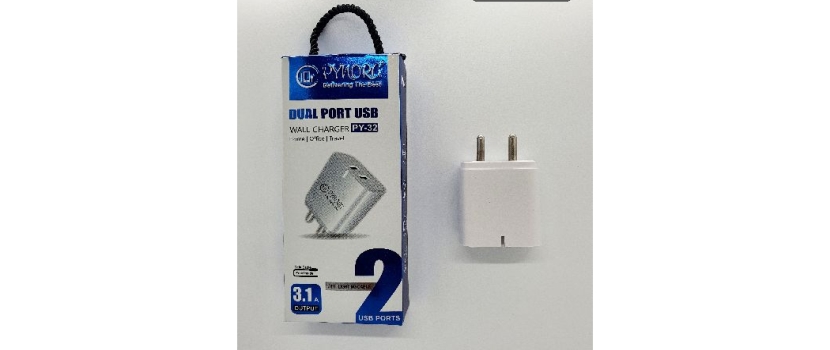 In this day of smartphones, computers and laptops you must have definitely heard the terms "battery" and "charger". These are very commonly used words nowadays. Without these, you are rendered absolutely useless and, you will feel helpless.


It has become an integral and unavoidable part of our lives today with its increasing importance. And rightfully so, because it is the age of completing almost all tasks over a mobile phone or a laptop or computer and if your phone goes kaput in the middle of nowhere it is like as if you are stranded mid-sea.


Types Of Chargers
There are many types of chargers available in the market today, of which the USB Mobile Charger is one of them.


USB Charger
Here we will have a look at the USB charger or the Universal Serial Bus charger. USB is a standard set by many countries like China, the European Union and a few other countries for USB Mobile Chargers.


The USB Mobile Chargers have a specified five-volt power. It is easily connected to a USB cable which in turn is connected to the device to be charged. This type of charger is used for devices like cell phones, portable digital audio players and tablet computers. It has been chosen as the standard charging form of most mobile phones today.


The Durability Of USB Chargers
A standard USB has a minimum lifetime of 1500 cycles of insertion and removal. So it is to be carefully considered before charging the mobile unnecessarily. It only aids in diminishing your battery life. There are newer versions and more updated versions which have an even longer life span but, their cost also increases.


And the best quality charger can be acquired from the best USB Mobile Charger Suppliers from the markets everywhere in the country, including Delhi.


Objectives of Using The USB Charger
The USB Mobile Charger is important from the perspective of the computer user because:


It is self-configuring and eradicates the user's need to adjust the device's settings in regard to speed or data format, configure interrupts, input/output addresses or direct memory access channels
USB connectors are standardized
It makes full advantage of the extra processing power and can be put into peripheral devices very economically.
It allows the rebooting of the host computer without being exchanged
Other small devices can additionally be powered from the USB interface deducting the need for extra power supply cables
Its logo gives confidence to the user that his work will run smoothly as expected
Benefits Of Using USB Chargers
There are many benefits of using the USB Mobile Charger like:
It has a wide range of speed transfer
It has the best latency for time-critical functions and background transfer of bulk data with minimal impact on the system resources
It has no signal line dedicated to anyone singular function of one device
It eradicates the requirement in developing proprietary interfaces to new peripherals
Conclusion
We can safely conclude that the USB mobile charger is a revolution of sorts because it has so many benefits and advantages that make life easier for the computer user today and things have become even easier with so many USB Mobile Charger Suppliers in the market today.